Orpheo Hybe
MULTIMEDIA GUIDE WITH TOUR GUIDE MODE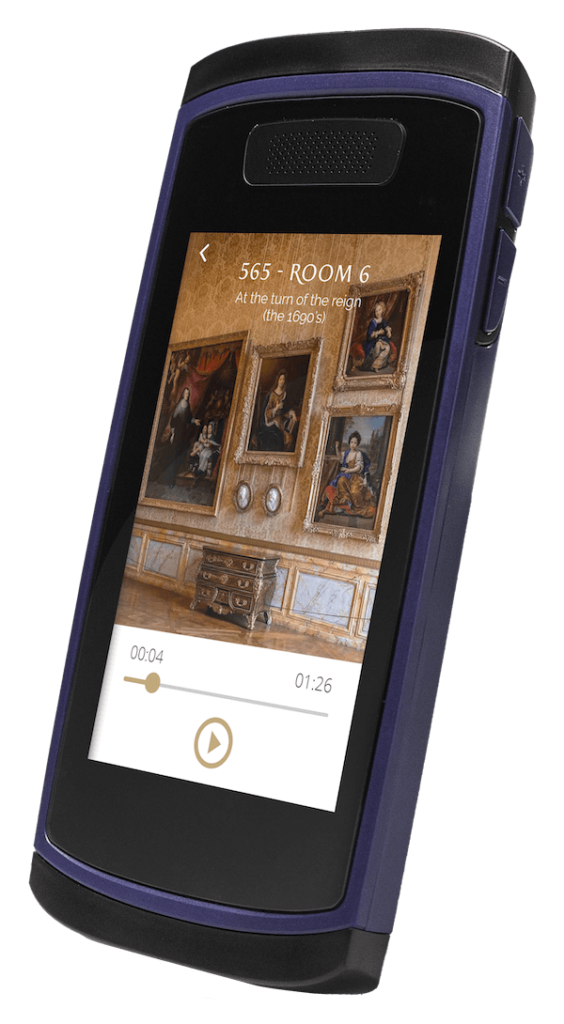 State-of-the-art multimedia device
Touch screen or with keyboard
Live radio transmission system
Long battery life up to 13 hours
Orpheo Hybe. The new hybrid multimedia guide
Orpheo is proud to present the Orpheo Hybe, our latest interpretive device designed specifically for museums and cultural sites! The Orpheo Hybe radically changes the interpretive guide market and combines all the immersive features of a high-end multimedia guide with a live-guide tour system. Thanks to its extensive connectivity, this flexible guide can also be used for live group tours using DECT radio technology. The Hybe comes with a new outstanding charging station that incorporates smart update technology. Building on our 30 years of expertise in cultural innovation, the Hybe combines two key product lines at Orpheo, halfway between an audio guide suitable for self guided tours, and a radio guide for group visits.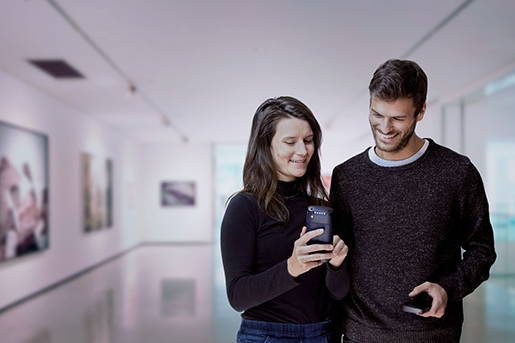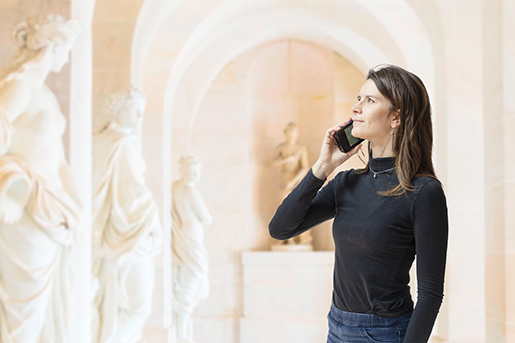 Waterproof
The IP64 certified waterproof casing makes it ideal for outdoor visits
Multiple sensors
Proximity and Ambient Light sensors, but also vibrator and accelerometers
Compact & Robust
Compact design with impact resistant ABS plastic casing
MULTI AUDIO OUTPUT MODE
The dual headphone jack and the built-in speaker offer different audio experiences
MULTI-TOUCH DISPLAY
Capacitive screen based on IPS TFT LCD technology
Long lasting battery
Up to 13 hours of navigation with the 3900mAh Li-Ion Polymer battery
ALARM SYSTEM
An alarm system ensures that the device is returned to the front desk
With keyboard or full screen, two models to choose from
The Orpheo Hybe comes in 2 models:
Full screen: one with a large multi-touch screen, offering high resolution and wide viewing angle;
With keyboard: the other with a smaller touch screen and a 12-key backlit keyboard.
Whichever model you choose, our lightweight Hybe device is cased with impact and weather resistant ABS plastic, making it suitable for both indoor and outdoor high volume visitor attractions, withstanding 90% humidity (IP64 standard). Robust and compact, the Hybe has a USB Type-C connector for individual charging and 2 standard jacks for headphones which offer several advantages. Firstly, this limits the possibility of running low on devices when the site is particularly busy (allowing some visitors to share a single device) and this feature also benefits visually impaired visitors who can share a device with a companion throughout the visit.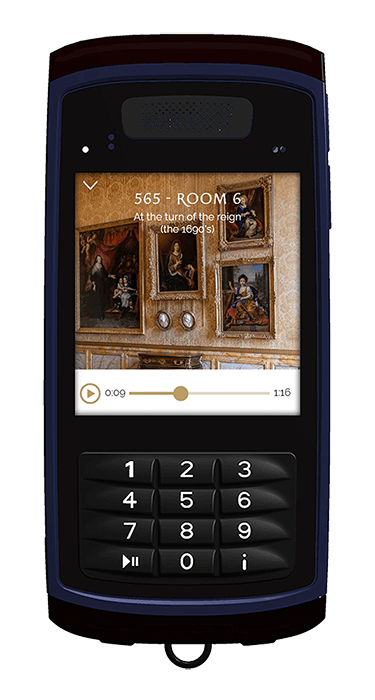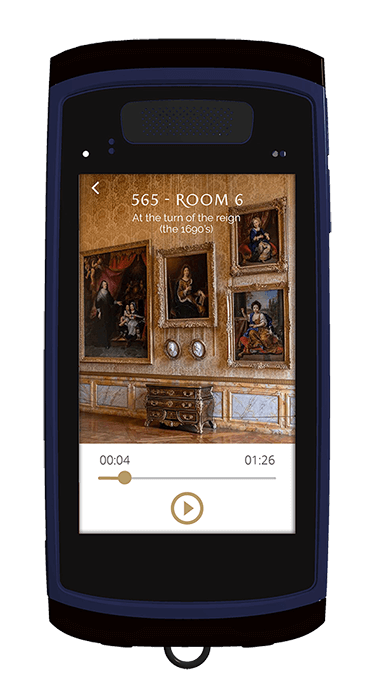 |   | HYBE TOUR | HYBE LIVE | HYBE GUIDE+ |
| --- | --- | --- | --- |
| Core features | yes | yes | yes |
| DECT / tour guide function | | yes | yes |
| WIFI / BLUETOOTH | | yes | yes |
| CAMERA / QR code reader | | | yes |
| GPS / Auto triggering via GPS | | | yes |